Lace Curtain Pictures our Customers Send Us
WE INVITE YOU TO SEND YOUR PICTURES USING OUR LACE PRODUCTS
Lace Curtain Pictures are needed for the expansion of our video.  We love to receive pictures of our Lace Curtains in customers homes.  The email address is: [email protected]  They would be appreciated and perhaps can be an inspiration for our other customers.  All of the patterns you see in this video are on our own Lace Curtains page.  
FRANKLIN DELANO ROOSEVELT'S BOYHOOD HOME – OUR PROUDEST ACHIEVEMENT
In early 2017 we were contacted by the National Historic Site supervisors to inquire about our Nottingham Cotton Lace patterns. They asked for samples of several of the patterns and finally made their decision.  Vintage Lace Curtains were, of course, a must for this project.  We provide free samples of lace patterns to all of our customers.  We are very proud that Olde Worlde Lace was chosen to provide our Nottingham "Daisy Trellis" curtains in two restored bedrooms in Franklin Delano Roosevelt's Childhood home (National Historic Site) along the Hudson River in Hyde Park NY.  The following are Lace Curtain Images sent to us by the Park employees after installation.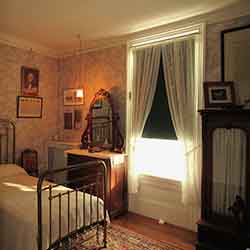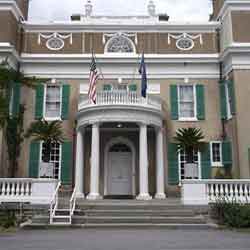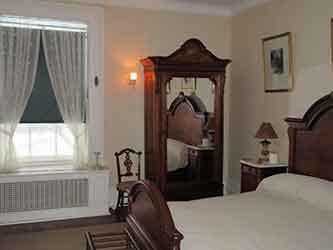 FDR's Childhood Bedroom
FDR's Childhood Home
Mother's Bedroom where FDR was born