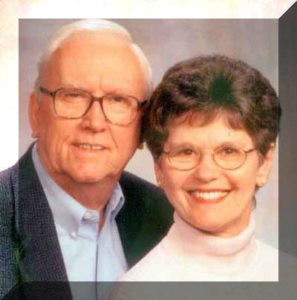 OLDE WORLDE LACE 
 Olde Worlde Lace is the creation of Al and Marcia Nelson. We have enjoyed acquiring a collection of Lace Curtains, Lace Macrame, Lace Fabric and Lace Tablecloths that we hope will please you. Over 30 years experience in the fields of Fabrics, Custom Window Treatments and Interior Decorating enables us to find and bring to you the best pricing and quality in beautiful and unique Lace designs made in the U.S. and other sources imported from the Olde Worlde. We opened our first retail custom drapery store in 1971 in Rowland Heights, California. After selling the business and moving we opened again in Costa Mesa, California. Our window coverings can be seen in homes throughout Southern California. 
 

CREATION OF OLDE WORLDE LACE WEB SITE – 2002
We created our OldeWorldeLace.com web site in 2002 as a sideline to our custom drapery business. It has grown nicely and we are now exclusively able to concentrate on what is a very enjoyable business. Because of our many prior contacts in the trade we are able to acquire fine imported Cotton Lace from Scotland and France. We also offer the Heritage Polyester Lace Collection, an American company. It is our intention to deliver to you the best quality Lace products available anywhere, both from here in the U.S. and from Countries in the Olde Worlde.
OUR GUARANTEE TO YOU
We will always make sure you are completely satisfied with our products

and our service. If, within 30 days of receipt of the item, you find a flaw (very unlikely) or for any other reason you are dissatisfied you can return the Lace. We will either replace the item or immediately refund the purchase price. We count on the satisfaction of our customers to create repeat sales and referrals to new buyers. PLEASE NOTE:If the item is ordered in a custom length or custom made the curtain cannot be returned.
SHIPPING 
You will receive your order within two weeks (usually sooner) within the US. via United States Post Office "Priority" mail except for imported goods.  An order of Imported French, German or Scottish products, if not in stock,  can take up to four weeks for European items.  Even then, most of the time it would not take that long.
WE  SHIP TO ALL 50 STATES – CALL FOR RATES TO CANADA